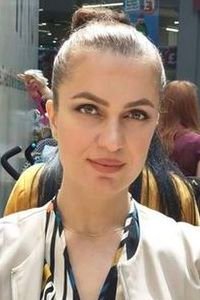 Yarivan Faraj
Volunteer
My name is Yarivan and I have joined Ethnic Health Forum as a volunteer. I am a Kurdish Sorani Interpreter and learning office management skills at EHF. I enjoy learning new skills and supporting staff and dealing with clients.
---
Nadine Ahmed
Volunteer
Hello, my name is Nadine. I was one of the people that been helped by EHF , and now I am a volunteer with EHF, to be able to help more people who need help.
---
Jawan Omer
Volunteer
I am originally from Kurdistan and has joined the Ethnic Health Forum as a volunteer. I have a Higher National Certificate in Computing and a fair amount of experience working with the Kurdish community living in the Greater Manchester area. I would like to support and help people of any community.
---
Kunrong Zhang
Volunteer
My name is Kurong Zhang and I am from China. I am an interpreter and I love to work with people. I am hopeful to bring peace and smile to the communities while volunteering for the Ethnic Health Forum.
---