A Rauf - M.Sc., M.A., DPH
CEO & Head of Research, Strategies & Innovation
Mr Rauf is qualified to M.Sc. from Imperial College of Science, Technology and Medicine, London and M.A. from University of Chester, also has a postgraduate Diploma in Public Health and a postgraduate award in "Managing People in Health Services" from the University of Warwick.
He started out in the third sector organisations at a grass root level and later occupied key positions in the voluntary organisations. He has worked in research and evaluation projects for various Universities including De Montfort University, University of Warwick, University of Edinburgh, Sheffield Hallam University, and the University of Manchester. He has a vast experience in managing and successfully delivering projects in the third sector in health, social care and wellbeing among minority ethnic communities. His expertise is in developing innovative programs and adapting unique approaches in their delivery. He is a gifted "idea developer".
---
Hanif Bobat, B.A.
Development & Volunteering
He is an experienced community development worker in health and social care for the past 20 years. His previous roles includes Policy Officer at Race and Health Forum. He was a Non-Exec director of Manchester PCT. He was advocacy worker for mental health service users group at AWAAZ Manchester. He is currently an executive member of BME Network and active participant in various citywide strategic events and forums. He represents EHF at GMCVO, MACC and other forums locally and nationally. He holds editorial board membership for Muslim Mental Health Journal.
---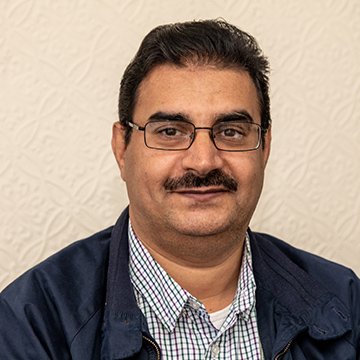 Faleh Al-Enizy, B.Sc.
Welfare Advice
I am Faleh Al-Enizy. I am a Bilingual Welfare Rights Advisor providing advice and guidance to local communities particularly Arabic speaking communities. I have previously worked in Dubai in a research centre as editor in charge. I am also a freelance interpreter working for the NHS.
Mr Faalah is a bilingual English Arabic speaker and has been a key person in taking the role of welfare advice support to local residents particularly from arabic speaking countries. He underwent supervision training at Pakistan Resource Centre, Manchester.
---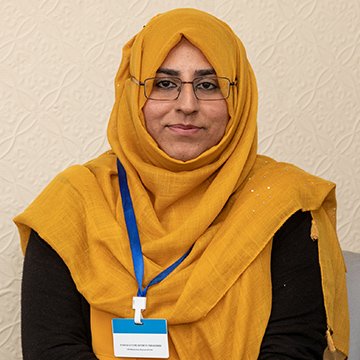 Hafsa Aslam
Advice & Training
My name is Hafsa Aslam. Originally I'm from Kashmir but I came to Spain when I was in my teenage. My career background is as Dental Hygienist. At the moment, I am a welfare adviser and a lead to Women Support Project in Ethnic Health Forum. I speak more than 5 languages like Spanish, Catalan, Urdu, Punjabi, Kashmiri and English. My aim is to help people whoever is in need but mostly we are working for women. I don't take this work just like a job because people gave us so much love and prayers that it's our motivation to contribute to the community and make a positive impact on it.
As a staff, I attend different training related to my work to update my knowledge.
---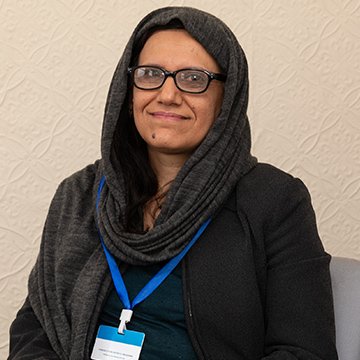 Akhter Ali
Outreach & Marketing
I am Akhter Ali, and has worked as a Journalist with the name Akhter Azabany. I am originally from Kurdistan, Iraq and I speak Kurdish (Sorani), Arabic and English languages. In the year 2000, I came to the UK and since then mostly I lived in the city of Manchester. Rusholme is my favourite place in Manchester because I spent my 13 years in this area.
I worked in different community organisations both as a volunteer and paid staff. Currently I am an outreach and advice worker at Ethnic Health Forum helping and supporting the minority ethnic communities in Manchester particularly among women from minority ethnic backgrounds.
---
Sarah Takhtash, HND
Welfare Advice
My name is Sarah, I am a community support worker and Welfare Advisor. I speak both English and Arabic fluently. I like to help people in the community by understanding their needs and supporting them accordingly. I have HND in Business Marketing Management.
---
Badr Abubakr, M.Sc.
Welfare Advice
I have done my masters from Salford University in Project Management. Previously I have an expereince of working for World Health Organisation in Kurdistan. Currently I am working in Community Support and Welfare Advice.
I am also a professional Kurdish / Arabic Interpreter, having an experience of working with asylum seekrs, refugees and other minority ethnic communities in social and helath care settings.
---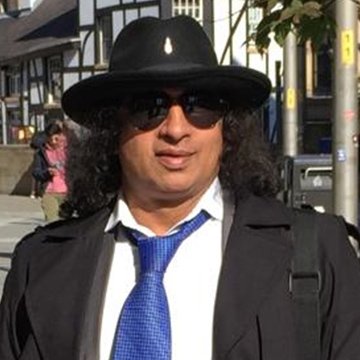 Harun Khan, B.Sc. (Hons)
Development & Outreach
Mr Khan is a well-known local community personality engaged in the welfare of local minority ethnic communities. He is a voice of people from South Asian background particularly in the North Manchester. His expertise includes community outreach skills and activities. He enjoys socialising and meeting people.
---
Dilushi Jayawardana, M.Sc.
Mental Health & Research
I am Dilushi Jayawardana. I have a Bachelor and Master's Degree in Psychology from the University of Sheffield and University of Bath. I am interested in everything Mental-Health related, and I am grateful for the privilege of being shown the backstage of people's lives.
I am a Mental Health Support Worker at EHF and I will provide support to the mental health project carried by the service. I will be developing client assessment questionnaires and help in the assessment of mental health difficulties displayed by service users. I will also be assisting the service with any research project that will be conducted in the future.
I am aspiring to become a Clinical Psychologist, and I am hopeful that my time at EHF will provide me with the right foundation to proceed in my career.
---
Zara, B.A. (Hons)
Publicity & Marketing
Zara recently graduated with a BA (Hons) in International Business Management, and currently works as a Research Associate with a Higher Education based company.
She is interested in IT and developing media related content for EHF. Her experience in working with young students and those from a minority ethnic background will be useful to her role at EHF. In her spare time, Zara enjoys reading and travelling
---